Is My Pet Suffering? Determining your pet's quality of life:
Quality of Life Scale
Common Signs of Pain in Dogs and Cats
Pet Loss Support: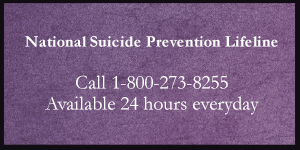 Books
For All Ages:
Tear Soup: A Recipe for Healing After Loss by Pat Schwiebert, Chuck DeKlyen
For Children:
Cat Heaven by Cynthia Rylant
Dog Heaven by Cynthia Rylan
When a Pet Dies by Fred Rogers
For Adults and Teenagers:
Paw Prints in the Stars: A Farewell and Journal for a Beloved Pet by Warren Hanson
Goodbye, Friend: Healing Wisdom for Anyone Who Has Ever Lost a Pet by Gary Kowalski
Coping with Sorrow on the Loss of Your Pet by Moira Anderson Allen
Websites
Pet Loss Support:
Association for Pet Loss and Bereavement: http://aplb.org
The Argus Institute: http://www.argusinstitute.colostate.edu
The Pet Loss Support Page; Ten tips on Coping with Pet loss, http://www.pet-loss.net
Pet Loss Grief Support Website: http://petloss.com
Heal From Pet Loss, Karen A. Litzenger, MA, LPC: http://www.HealFromPetLoss.com
Pet Loss Support Page: http://www.pet-loss.net
Veterinary Wisdom for pet parents: http://veterinarywisdompetparents.com/resource_center
Local Pet Loss Counselors:
While Dr. Lori and her staff will strive to support you through the difficult final journey with your beloved friend, we are not professional counselors. Sometimes talking with a trained grief counselor can be helpful as you are dealing with your pet's illness, as well as your sorrow after your pet dies. Below are counselors who understand the special bond people have with pets and who can help you navigate through the pain of your grief.
Vikki Carter, LCPC
Carter Caring Counseling, LLC
443-771-0110 This email address is being protected from spambots. You need JavaScript enabled to view it.
Diane Younkins, MS, LCPC, NCC
Wisdom Works - - counseling and life integration service for adults in a changing world
301-834-9393 www.wisdomlifeworks.com
Or if you prefer pastoral counseling, you can see Diane at:
Trinity Pastoral Counseling Center
301.662.8908
This email address is being protected from spambots. You need JavaScript enabled to view it.
http://www.trinityfrederick.org/counseling-center/
Pet Crematories and Cemeteries:
Agape Pet Services, Boonsboro, MD: http://agapepetservices.com/
Greenlawn Memorial Park- Valley Pet Cemetery , Williamsport, MD Call 301-223-4500
Resthaven Memorial Gardens, Pet Services: http://www.resthaven.us/services-planning/pet-services/overview/